West High School

In Memory
Kenneth Negus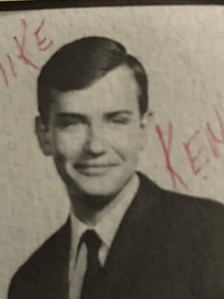 Kenneth Edward Negus was born February 4,1951 passed away on September 17,2019 at his home after an extended illness surrounded by family and friends.
Kenneth Edward Negus was the son of Hazel and Benjamin Negus. He was raised in Northwest Davenport on 2300 block of Division Street. He was a graduate of Davenport West High School Class of 1970. He later joined the Army serving during the Vietnam Era. He married his first wife having two children, Ken Jr. (Scooter) and Kimberly, while stationed in Texas. Ken later married Ruby and her three children. He later married Rosella Negus and her children.
Ken spent his earlier years at Alcoa, then struck out in his own business. He decided in 1985 to become a barber earning his State of Iowa Barber License on February 19, 1986. He last worked at the Blue Grass Barber Shop in Blue Grass, Iowa.
Ken is survived by his wife Rosella, her daughter Becky, granddaughter Tiffany, and Nancy Negus-sister, and Donald Negus-brother several nieces, nephews and grandchildren. His parents and other sibling preceded him in death.
Arrangement: Cremation Society of the Quad Cities. Trimble Funeral Home, 701 12th Street, Moline, Illinois oversees arrangements. Celebration of Life will be held at Hillcrest Baptist Church at 6317 River Drive.